DUEL BETWEEN NAVAL OFFICERS
A duel between two Portuguese Navy officers, Leote do Rego and Álvaro Nunes Ribeiro, at Estrada da Ameixoeira, in Lisbon.
Diário de Notícias, May 2, 1914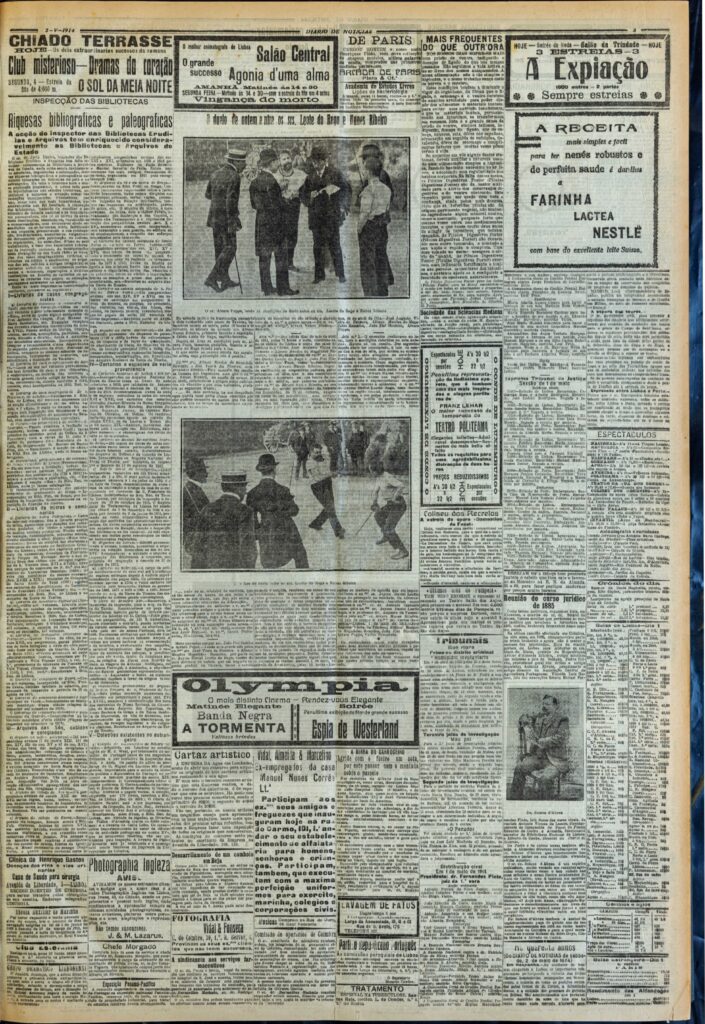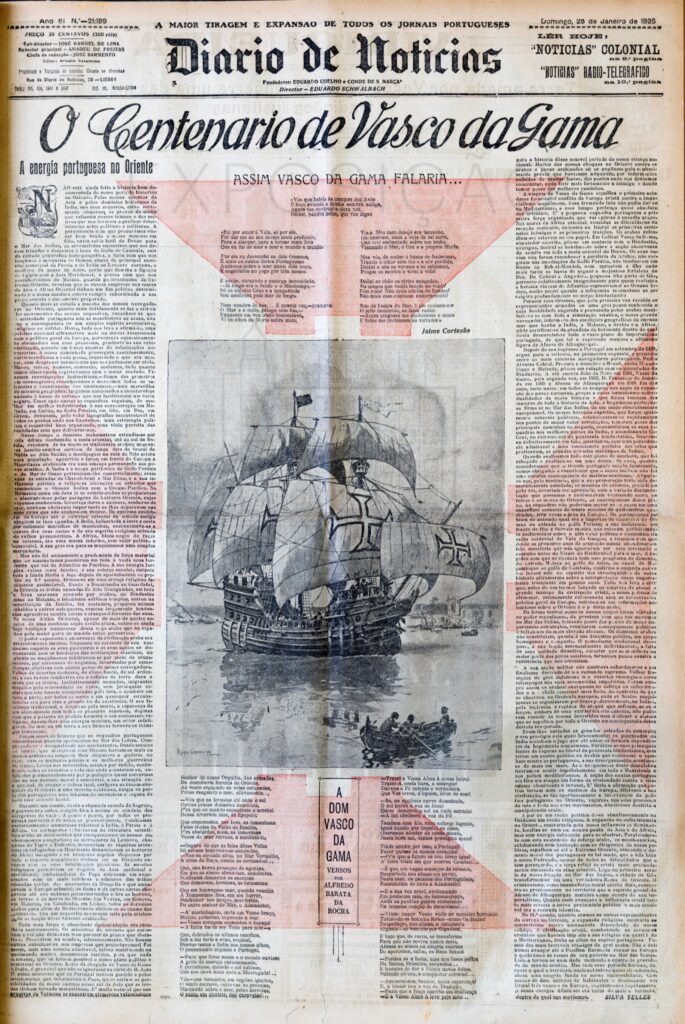 400TH ANNIVERSARY OF THE DEATH OF VASCO DA GAMA IN DN
Cover of the Diário de Notícias allusive to the 400th anniversary of the death of Vasco da Gama (Portuguese explorer who discovered the sea route to India).
Diário de Notícias, January 25, 1925
DEATH OF HENRIQUE MAUFROY DE SEIXAS
Death of Henrique Maufroy de Seixas, 1886 – 1948
Former member of the Clube Naval (naval club), owner of the most complete and valuable collection of ship replicas in Portugal.
Diário de Notícias, February 23, 1948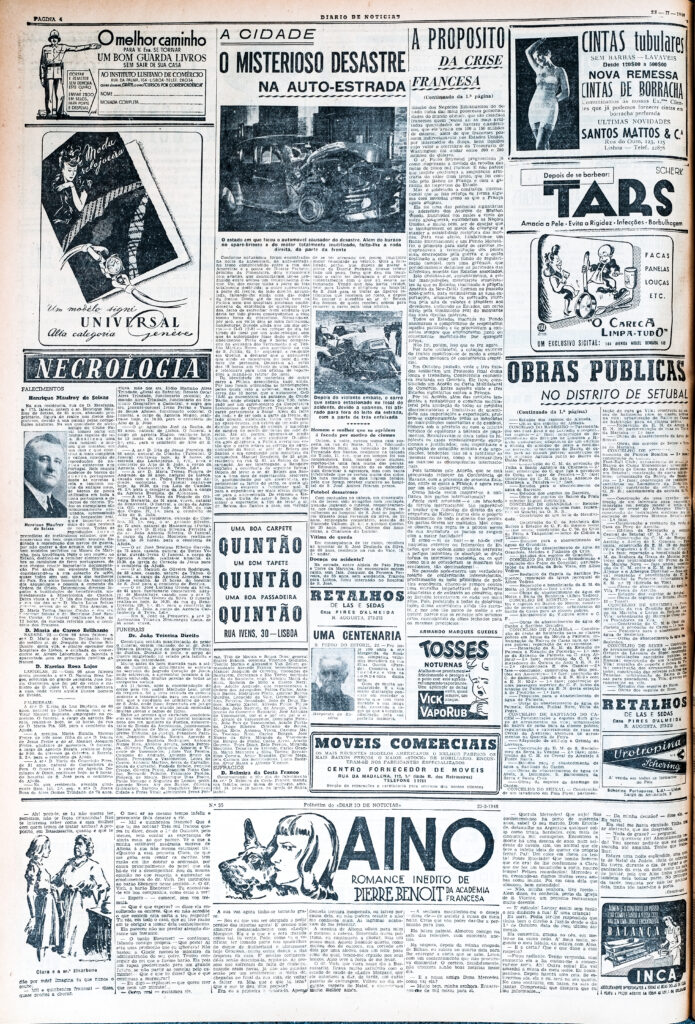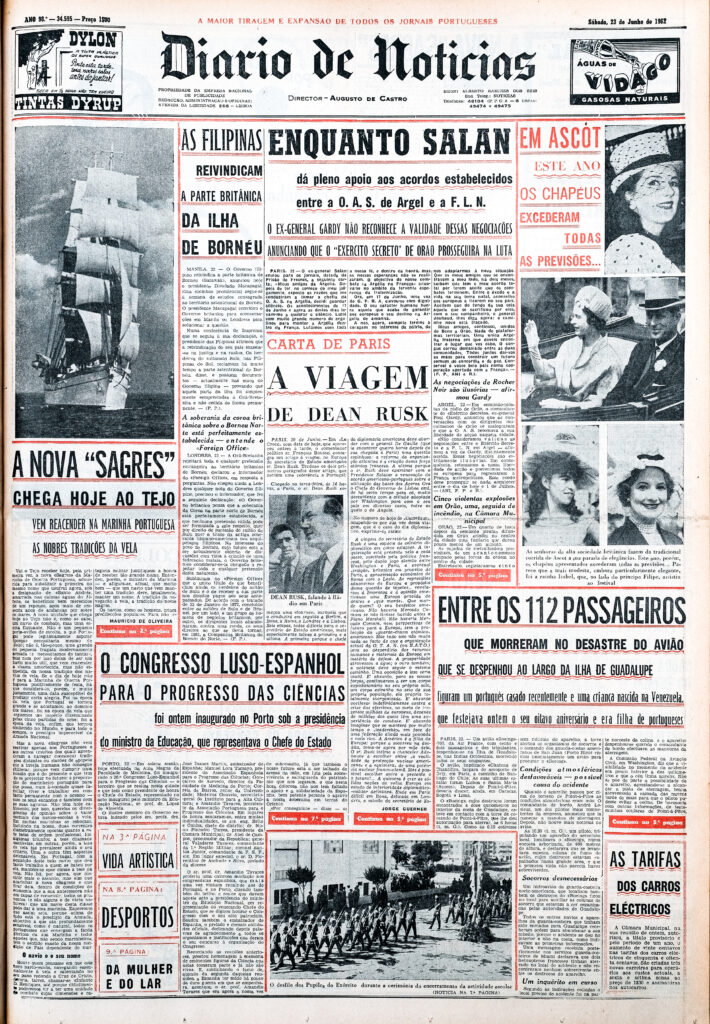 ARRIVAL OF THE NEW SAGRES SHIP AT TAGUS
Arrival of the new training ship "NRP (Portuguese Republic Ship) Sagres" at Rio Tejo (Tagus river)
Diário de Notícias, July 23, 1962
GRAND OPENING OF THE "MUSEU DE MARINHA" (NAVY MUSEUM)
Diário de Notícias, August 15, 1962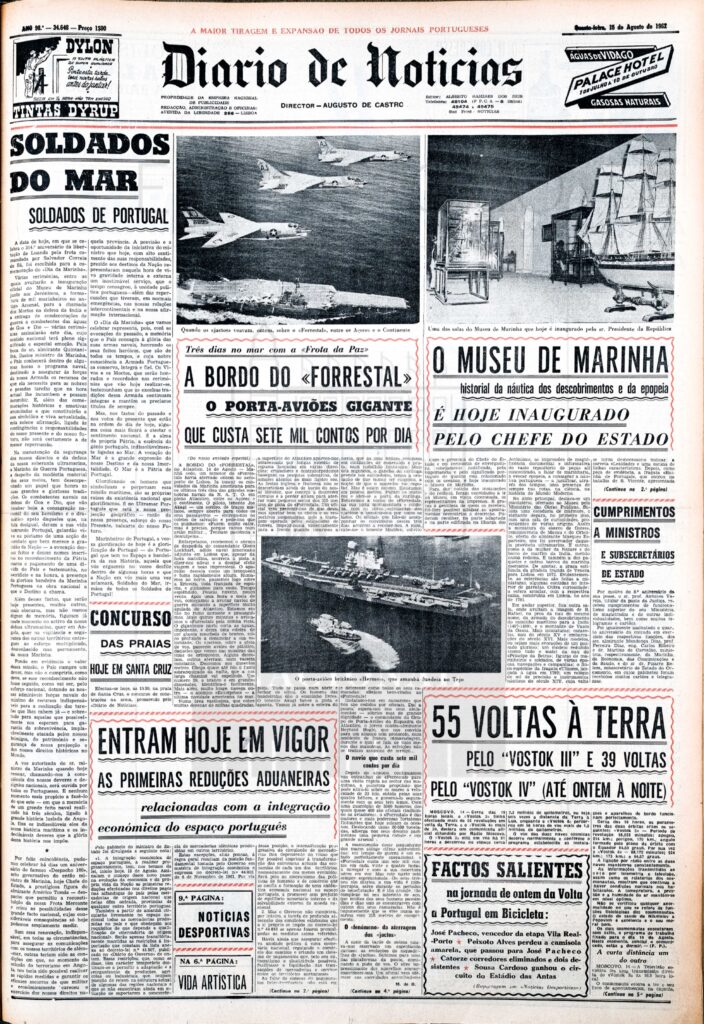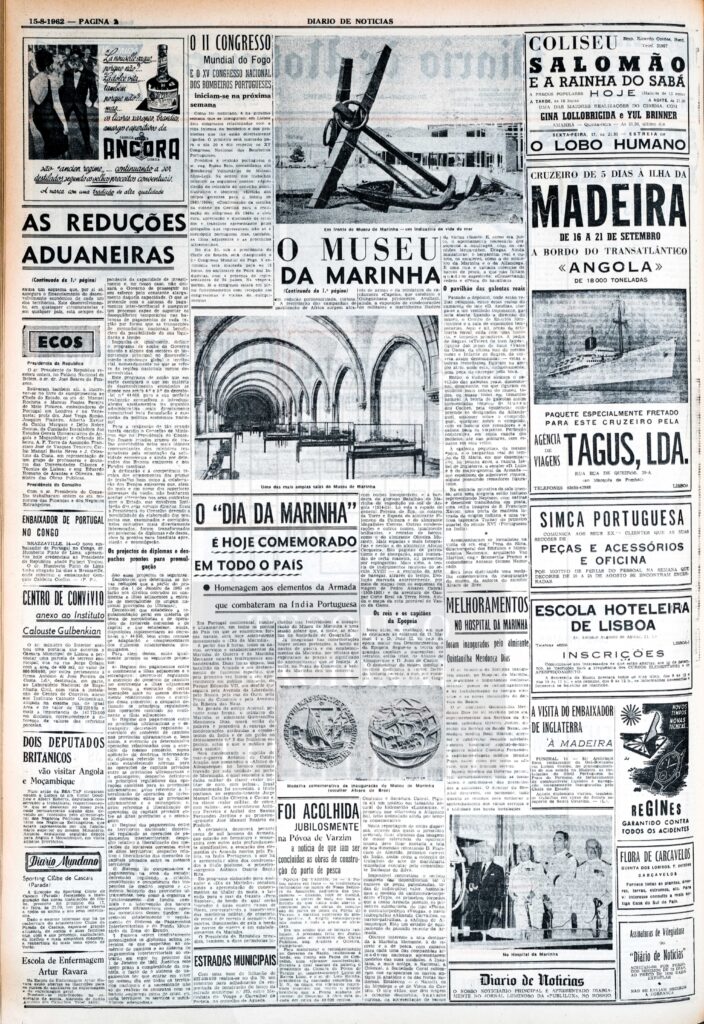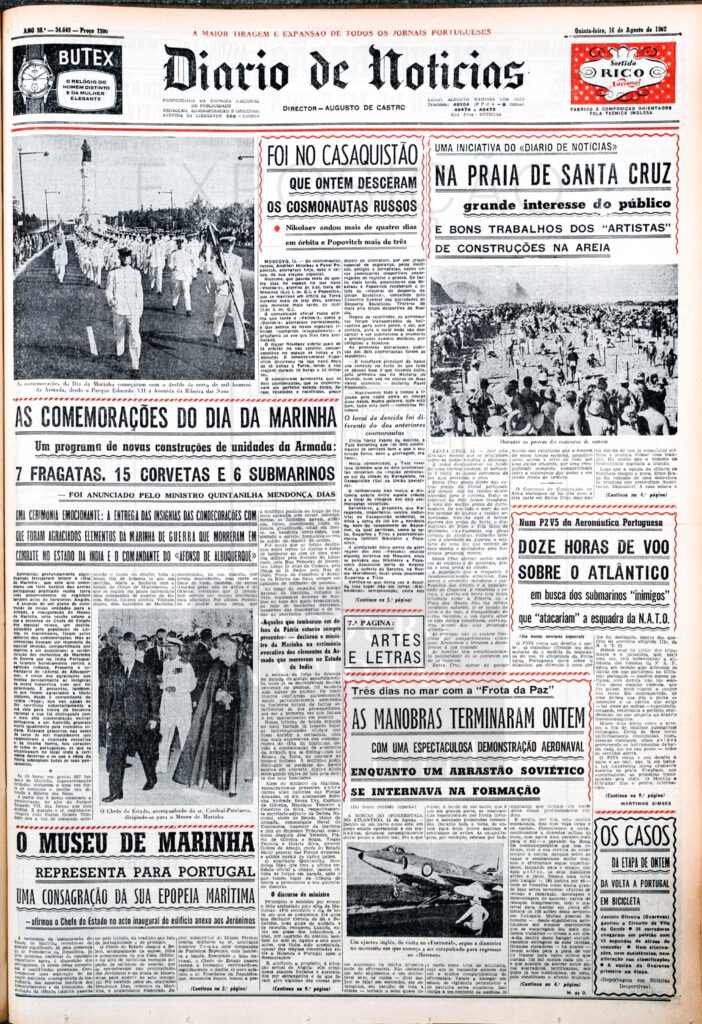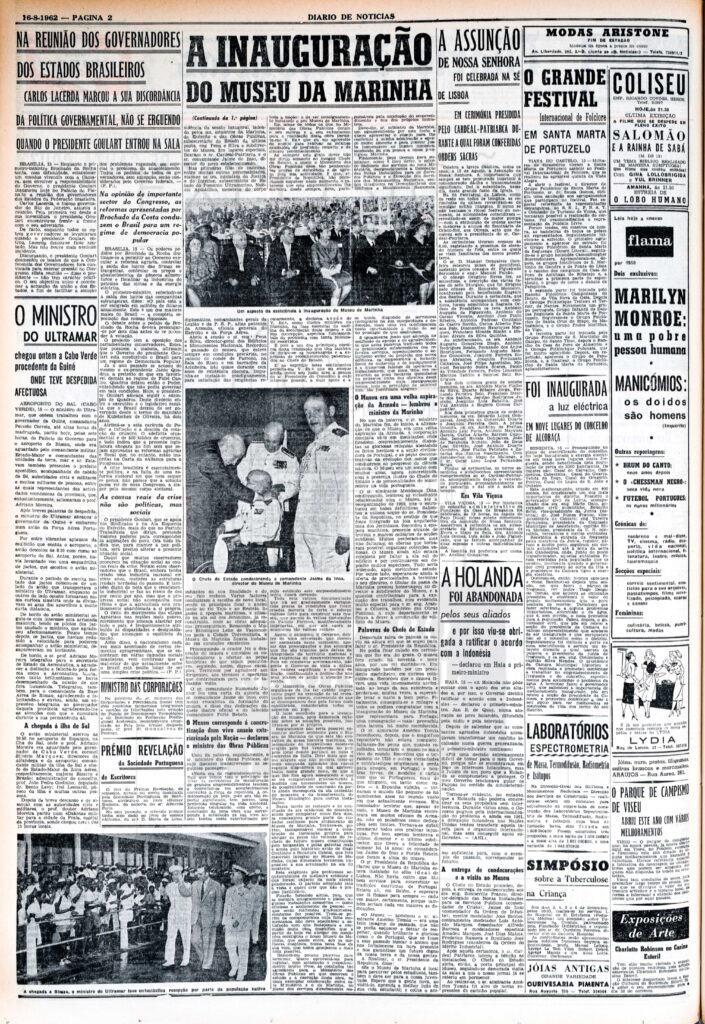 COMMEMORATIONS OF NAVY DAY IN PORTUGAL
Currently this date is celebrated on May 20 in honor of Vasco da Gama. On that day, in 1498, the Portuguese explorer arrived at the harbor of Calicut in India, connecting for the first time the European and Asian continents.
Diário de Notícias, August 16, 1962